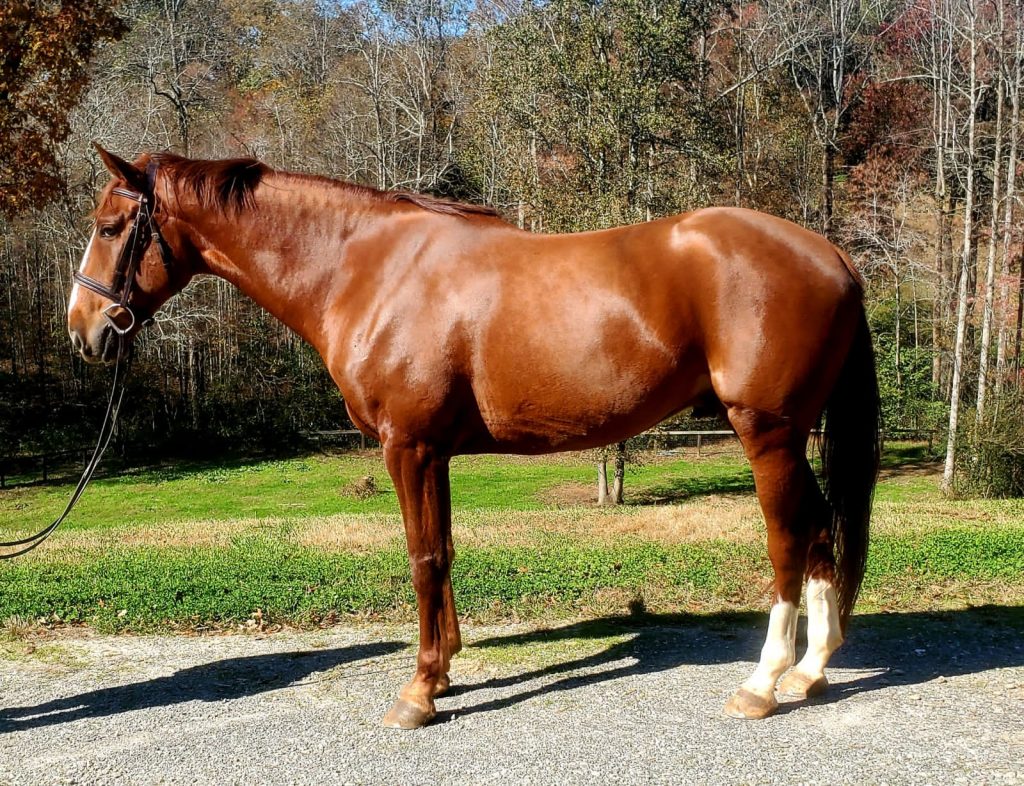 Zenith Titan is every amateurs dream horse! Titan is everything you've been looking for in a young import to develop.
Titan is over 50% TB with a full TB sire and an Irish Sporthorse dam. He is sturdily built but not heavy in your hand. He is a snaffle ride in all three phases. Titan has excellent quality gaits and could easily pursue a career in the dressage arena, or continue his career as an eventer. We can certainly see Titan being an excellent mount for the fox hunting field with his easy going manner, and bold, but not hot, way of going.
Titan is currently competing at the Beginner Novice level of eventing but will soon be moving up to Novice this February. He learns quickly and wants to do his job.
Titan is the same off property as he is at home. He hacks out alone or with a friend. Titan stands quietly for the farrier, on the trailer, and tied. No vices, no maintenance, and a generally easy keeper. Titan is currently on solo turn out, as are all of our sale horses, although he was previously in a group setting in Ireland. He easily loads on all trailer types including head to head and slant loads with or without a ramp.
A full vetting and extensive x-rays available from Fall 2020.
Click to see all of Titan's videos on his YouTube Playlist