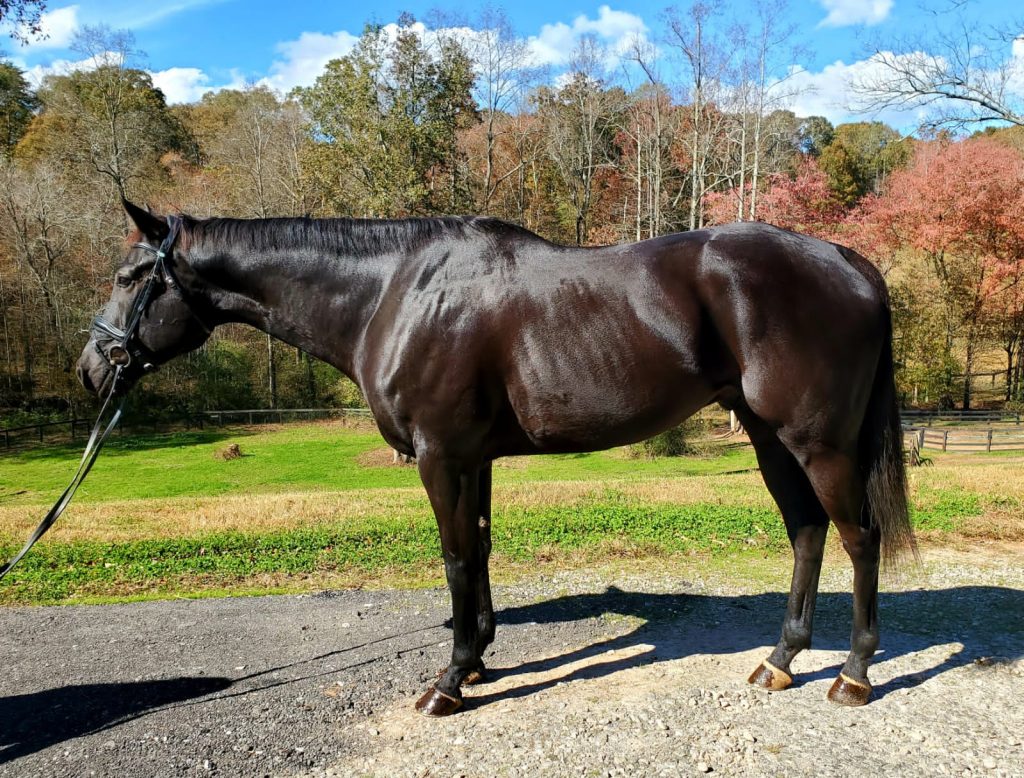 Heist is a total head turner! It's not often you come across a true BLACK thoroughbred – not to mention one that's put together like the big boy Heist.
Heist has recently been doing dressage and is confirmed through Training level. He is very steady in the bridle and easy to make round. He is not generally hot or tense and tends to be on the side of a kick ride. He hacks out alone or in a group. He has fox hunting experience with his previous owner and was also shown in multiple Training level dressage tests, walking away with the year end champion award.
Heist has good feet and has been a generally easy keeper. He is on solo turn out, as are all of our sale horses. He was previously in a group turn out situation and was just fine. Heist is up to date on all of his records and would make the perfect match for someone looking to improve their flat work and go on trail rides.
Heist has no limitations and could also very easily continue his career jumping, although his education is limited in that arena.
Click here to see Heist's YouTube Playlist we update regularly.