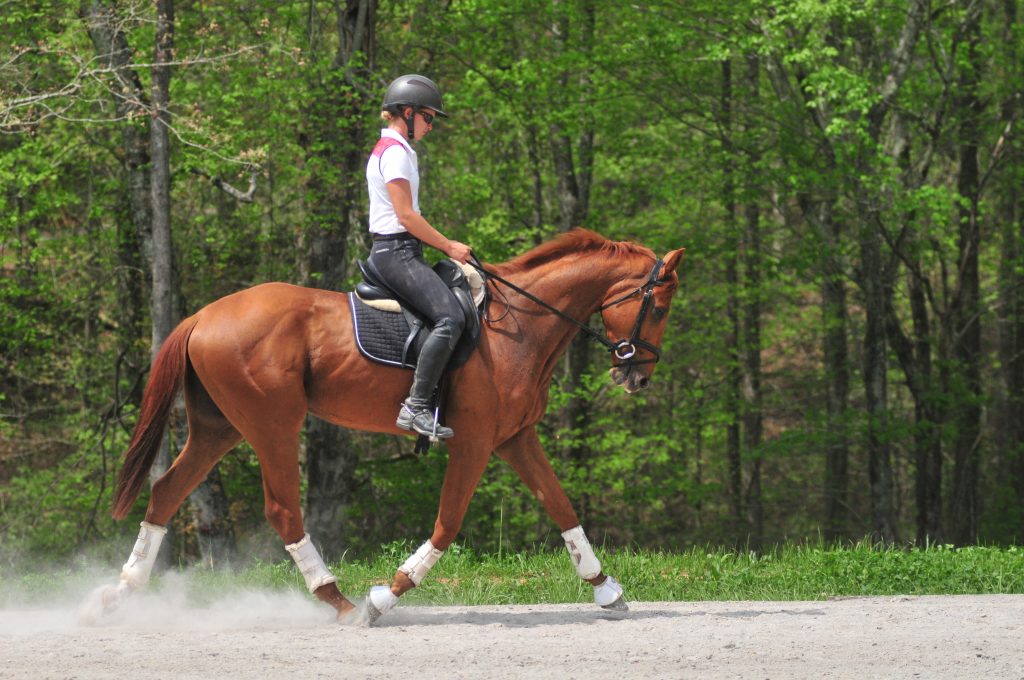 River Birch Farm and Zenith Sporthorses proudly presents this 3 yo Thoroughbred for your consideration. Currently schooling at the Beginner Novice level and ready to continue his learning and training with more off property trips and shows, this fancy gelding is talented, willing, and EXTREMELY balanced.
Uno has been off property for cross country schooling and horse shows and shows off his professionalism at every step. He has jumped ditches, water, banks, and more and he is brave yet ridable. His natural uphill balance mades him easy to ride no matter what your goals.
Uno has been easy to trailer and stands for the farrier, he is good in the barn and is happy to hack out. His confidence will continue to grow with time and experience. He is not a particularly forward horse with a good balance of woah and go, he likes to hold a rhythm to the jumps and has lovely transitions on the flat.
This horse all the makings of being a top event horse! A great attitude makes him a perfect match for junior or amateur, but he is talented enough for a professional.